The company was founded in 2004.
Since 2010, the transport and logistics complex Prosper Logistics GmbH has been opened and operates in Frankfurt (Oder), Germany.
The complex operates in both directions of the movement of goods: from Germany and the EU countries to Belarus, Russia and back to Germany and the EU countries.
For the export of goods to Belarus, Russia, etc. Prosper Logistics GmbH accepts them from the EU countries to the warehouse.
In the warehouse, if necessary, cargo handling is carried out: storage, repackaging, sticking of excise marks, labels, etc.
Also accepted for storage are goods under the customs regime (according to T-1) for a period of 30 days.
After processing and registration of all customs documents (Carnet-TIR, CMR, EX-1, T-1, invoices), the goods are sent to consumers.
Such a scheme of work allows the direct owner of the cargo to receive it in the required form, with the lowest transport costs and in the shortest possible time.
The very location of the warehouse complex plays an important role.
The location next to the Berlin-Moscow highway on the A12 autobahn, in front of the Polish border, allows you to get there as quickly as possible.
Many drivers of road trains, who have been exporting goods from Germany and the EU already according to many years of practice, call into the cargo storage area "Frankfurter Tor" near the "Russian" store A-12, for rest and shopping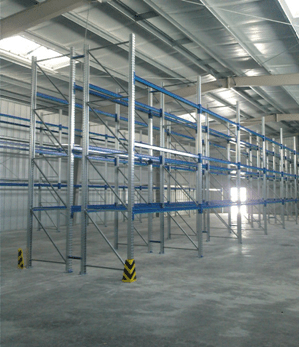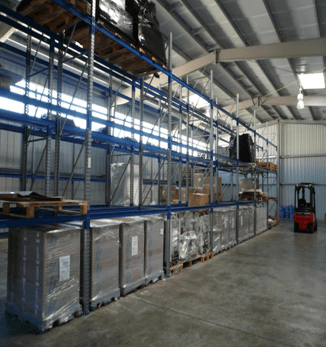 Those carriers who have so-called "free" clearance are very convenient to use the service for processing all customs documents, including obtaining an Electronic Preliminary Informing (EPI) code of the customs authorities of the countries of the customs union through Beltamozhservice, with which Prosper Logistics GmbH has concluded Agreement on interaction and business cooperation,
This opportunity allows transport companies to reduce travel time and mileage, and for freight forwarding companies or customers of transport and cargo owners, it is possible, if necessary, to control the correctness of paperwork almost "live".
In addition, Prosper Logistics GmbH offers companies from Belarus, Russia and others interested in promoting and selling their goods in Germany or the EU, cooperation as a trading platform.